.

The 2008 WINTER OF WEIRD!

---
Which Way to the WEIRDNESS?!
Take me to the Official Winter of Weird Wyrd Shop!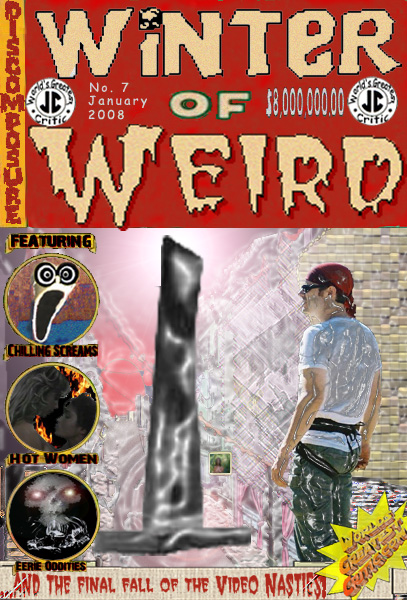 ---
So Weird it's... Wyrd!

The Season of Strange features the Weirdest of Wyrd reviews... and the Final Fall of the Video Nasties!!! Yo, man! That's WYRD!

| The Weirdness Anthology: | Solstice of the Surreal: | The Video Nasties! |
| --- | --- | --- |
| | | |
Want it? Get it at the
Official Winter of Wyrd WEIRDSHOP!
---
Are you worried that your friends will think you're WEIRD
If you click this Link?
Trust me... they already do...
So go ahead and Click Here for More Reviews!!!
---
Weird Winter of Wyrd (2008)
Collected and Reviewed by J.C. Mašek III
Who is solely responsible for this site... And for the fact that he's a little weird!
Got something to say? Write it!

HOROR FILM