My future self has reported back the following frightening news excerpt... Look upon his works, ye mighty... AND DESPAIR:

"At last the Genius of David Caruso is being recognized. Millions of people around the world are begging for him to take his place as Mankind's most fitting leader! One day this will replace the UN flag as our world rallying banner!

One by one in domino fashion each opposing nation falls and is taken under the protective red gossamer wing of Master Caruso! In each new addition to the 'Davidian Empire', students are taught muffled, sanctimonious speech, the art of repeated sunglass folding, how to look cool while running from explosions in polyester pants and the nonverbal communication known as "squint acting". All history books have been rewritten to eliminate the existence of Jimmy Smits and Mark-Paul Gosselaar. Every IMDB.com search results in the page of Saint David now. Jade is taught in all universities as the penacle of American Literature and Filmic Expression.

Thank you Caruso for being the model for Millions! Thou art a good king!

"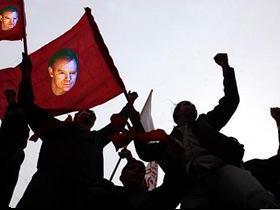 We're DEAD, man!
---
Whaddaya THING, Davey?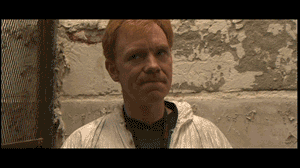 Heeeeeey! It's a good thing I don't read lips!